Welcome.

We have switched gears in life and are now currently serving in Haiti full time. Feel free to get updates from us on RyanAndMelissaAlberts.com.
Welcome to
More Than Music
, the studio of Melissa Alberts. I teach piano lessons both out of my home and at St. John the Baptist Catholic School. I graduated from Bethel University in 2005 with a Bachelor of Arts degree in music and a minor in Spanish.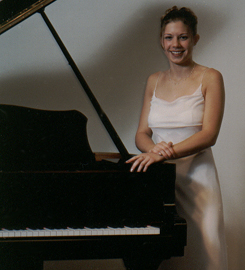 My Mission.
I believe that each student has endless potential within them. With the combination of hard work and discipline, motivation and purpose, and a whole lot of fun, we can experience something that is more than music. It is confidence in ourselves, teamwork in learning, individuality through creativity, and satisfaction in accomplishment.